People are always asking me where I get my accessories.
I buy them any where I see them. Walking through clothing stores, if I see something I like, I grab it. Sometimes even at dollar stores or a mom and pop shops. You never know where you will see something you can use to accessorize.
But if you want me to recommend a place where you can get some really cute ones that are hand made, with creative care, check out these shops:
Jenny's Vintage Handbags
Billies Blue Boutique
Riveting Rosies


Jenny's vintage handbags:
Jenny makes these flowers and other items from the comfort of her home. She is a stay at home mom and I greatly admire her for that. Check out more of her items, by clicking her myspace page
here.
Here are a couple of my favorite.
I recently featured Jenny's work in my Burlesque hair tutorial.
And also check out Billies Blue Boutique

She hand makes all of her earrings and may I say that they are so dainty and feminine. I wear these every day or with a vintage outfit. She can also custom make flowers, if you contact her via her website.
Actually, I plan to feature some of her items in my next video.
Here are some of my favorite:
Click
here
for her myspace page.
And last but not least, there is
Riveting Rosies
Her hair flowers come with a touch of glitter. They are just so adorable and look well with any casual or formal look: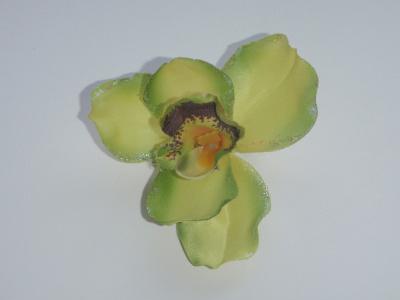 I will be featuring her flowers in some upcoming videos as well.